In this blog, we bring you some information about what pergola awnings are and why to choose a pergola awning. Pergola awnings with their simplicity and functionality provide a sense of security and allow those who like to be outside to enjoy the environment. At the same time protected from external influences.
What do pergola awnings allow us to do?
Pergola awnings provide protection from the sun, rain, wind and cold at the same time, fitting in with the rest of the interior without any problems. Their construction is ideal for rainy weather because the traction profile enters directly into the gutter and from there directs water through the awning into the front pillars. In the combination you choose, glass or canvas roof, you will have complete protection from all negative external influences.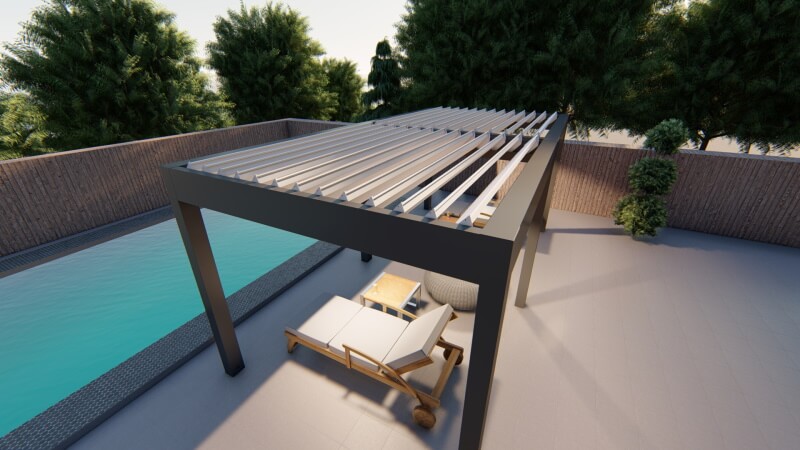 Construction of pergola awning
The construction of the awning pergola is aluminum and can be constructed according to the dimensions that the customer wants, also due to the aluminum construction, he can choose any color he wants from the available color palette. The wall of the profile is 3mm thick and thus can provide great resistance and load-bearing capacity. High-quality three-layer pvc fabric provides exceptional protection from rain and sun.
Benefits of pergola awnings
Pergola awnings, with their practical construction, also enable closing with glass systems. By closing the pergola of the awning, you create a real warm atmosphere by providing impeccable protection from external influences. This way of closing is ideal for various bars such as cafes, pastry shops, etc.
The advantage that our company offers in terms of these awnings is a 1 to 5 year warranty with our installation. We strive to approach each client in a unique and special way.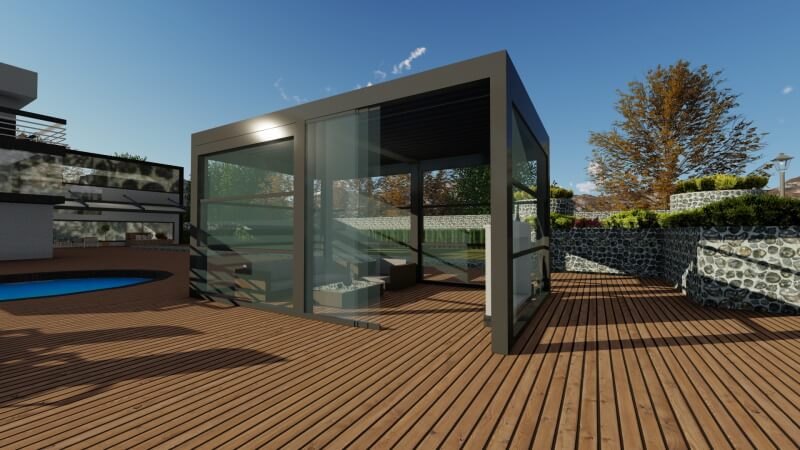 Types of pergola awnings
Namely, there are two different types of awnings that our company offers, and they are Silver Plus and Bioclimatic awning. Read more about these types of awnings on our website: Silver Plus Pergola awnings and Bioclimatic awning.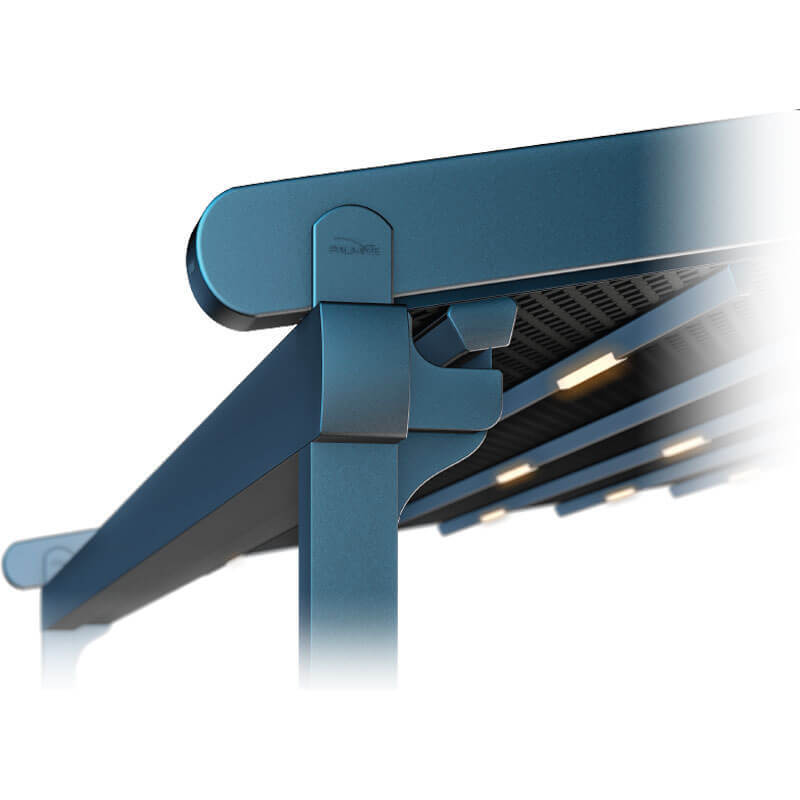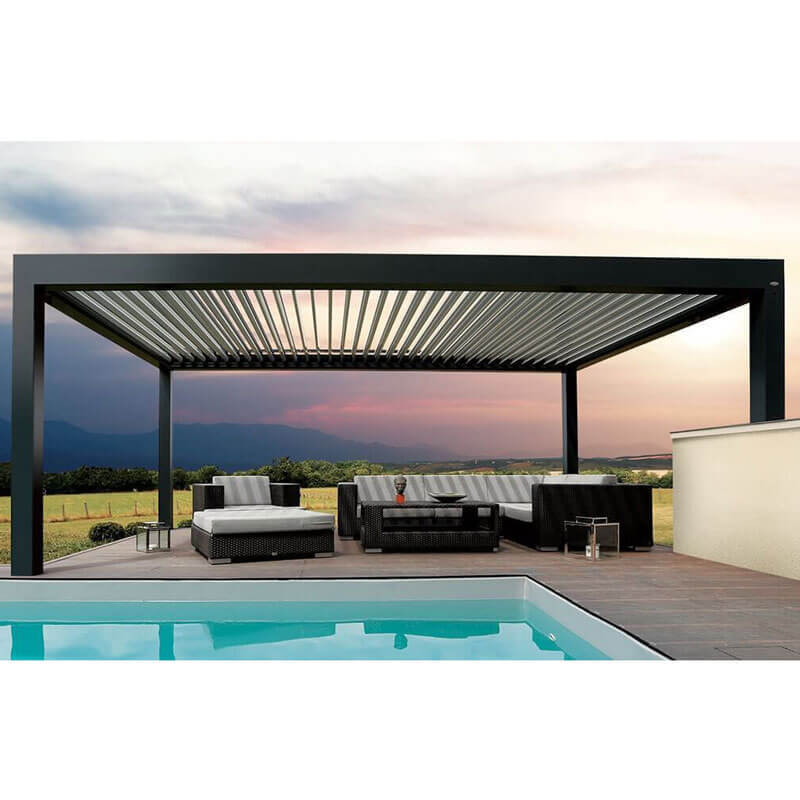 We hope you now know the answer to the question: Why choose a pergola awning? If you decide to provide yourself with one of these types of awnings, Bumerang is here for you.
Contact us at the phone numbers: 035-215-854, 061-959-876, via e-mail: info@bumerang.ba or via the contact form on our website.