Production and installation of PVC and ALU joinery
Boomerang doo company started working in modest conditions, with only a few employees. Initially, we sell hardware and construction materials. Over time, we are expanding our business to the production of PVC and ALU joinery, as well as glass fences and glass systems, so in 2019. year established sister companyBetaBoom group doo.
PVC ist heute der erfolgreichste Werkstoff für den Fensterbau und der Marktanteil wächst stetig. Large selection of window systems that meet all your wishes with different sizes of frames, wings and constructions. Internal window sills, safety shutters and shutters for windows, PVC panels for the construction area, e.g. door fillings, façade systems and balcony and garden fence systems complete the program.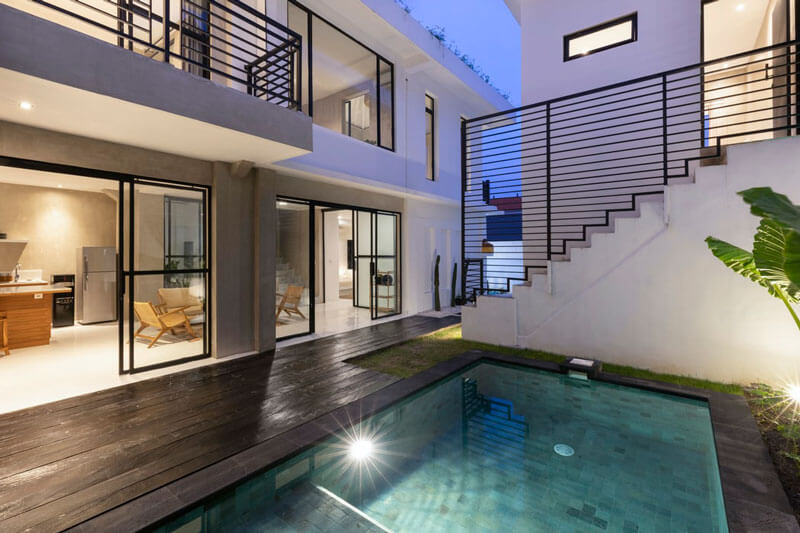 Aluminum is a perfect material that can meet high standards for construction joinery as well as all the requirements of modern architecture. Aluminum construction parts can be combined with glass in different colors according to the wishes and needs of customers, which means that the possibilities of appearance and finishing are great.
Sanitary partitions to your liking
The HPL Compact board is made of special papers enriched with phenolic resin, and the decors are enriched with melamine resin. The inner layers are black, and the outer layers are printed, which also represents the decor of the panel (standard colors are WHITE, IVORY WHITE and GRAY, but it is possible to order the final decor in almost the entire color palette, and various wood, stone and designer decors)