KÖMMERLING has window and door systems that already meet future requirements. It provides maximum security for the future.
This ultra-modern window and door system is also designed to meet quality standards.
KÖMMERLING 88 Window System
The KÖMMERLING 88 double sealing system combines all the advantages of modern windows. The modern and attractive design combined with a construction depth of 88 mm ensures the perfect visual appeal of the windows, both closed and open. Double sealed window. KÖMMERLING 88 meets all applicable standards in terms of environmental protection, building physics and thermal and energy insulation. This window system is equipped with six to seven chambers, modern triple glazing or special window panes up to 58 mm thick.
Easy operation makes installation quick and easy. Therefore, replacing old house windows with a new KÖMMERLING 88 double seal is not a problem. This system is also suitable for low-energy houses. Even in the standard version, this system promises a heat transfer coefficient of Uf 1.1 W (m²K). The value can be improved to 1.0 W (m²K) using inserts. Experience increased safety, quality of life and thermal and sound insulation with this system.
Our product is available in all imaginable shapes, colors and sizes. Even offset or designer wings are not a problem. We deliver your product in the required area and color. A different view between and inside is also possible. For example, you can have house windows with a modern aluminum look on the outside and classic white on the inside.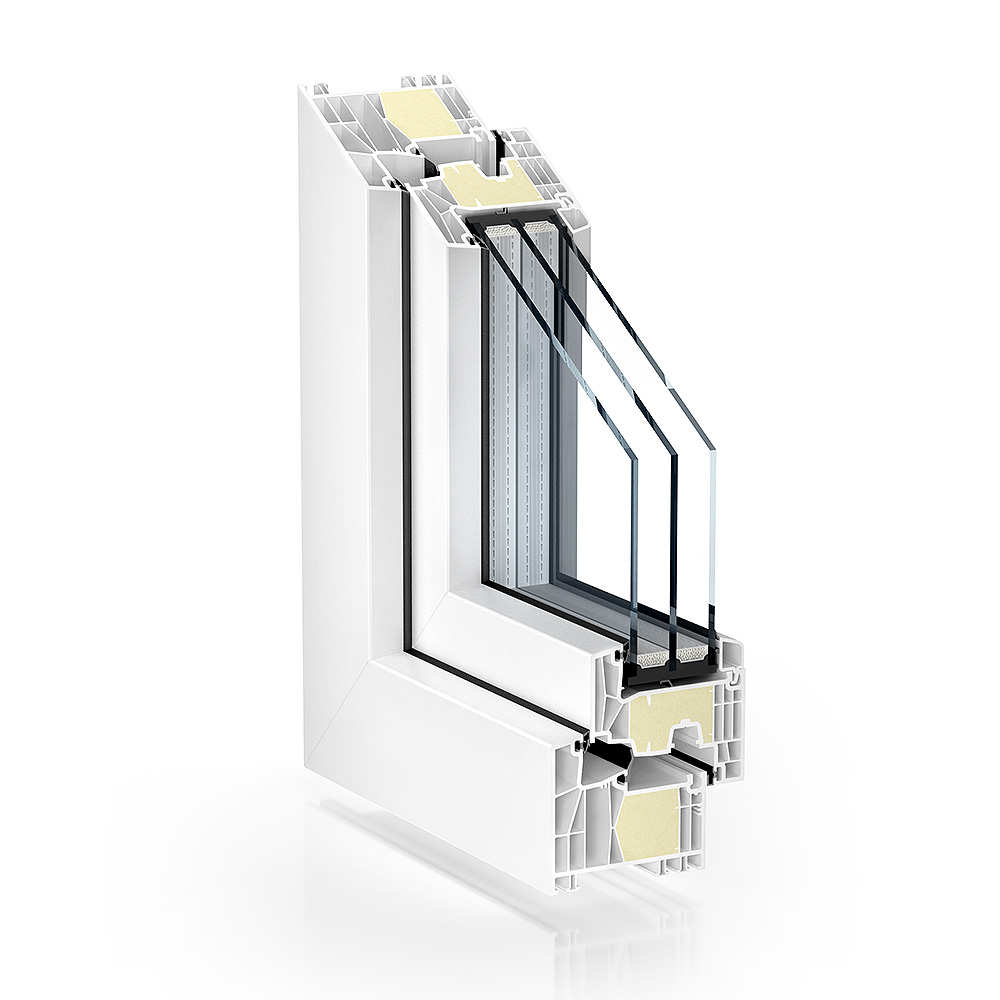 Your special window manufacturer KÖMMERLING will be happy to advise you on your options. Use our specialist company search and get an individual offer for free. And a final note on the topic of environmental protection. It's not just energy savings that help us protect the environment with our products. We are the first manufacturer in the world to use recycled materials and lead-free PVC. This underscores our claim that we want to do something good for the environment.
KÖMMERLING 76 window system
The KÖMMERLING 76 double sealing system offers all the benefits that modern windows can give you. This system of double seals with five chambers and a construction depth of 76 mm offers a fascinating combination of modern design and perfect profile proportions. Whether it is a function, structural properties, insulation values, environmental protection or preservation of value, it meets the requirements today, and above all tomorrow.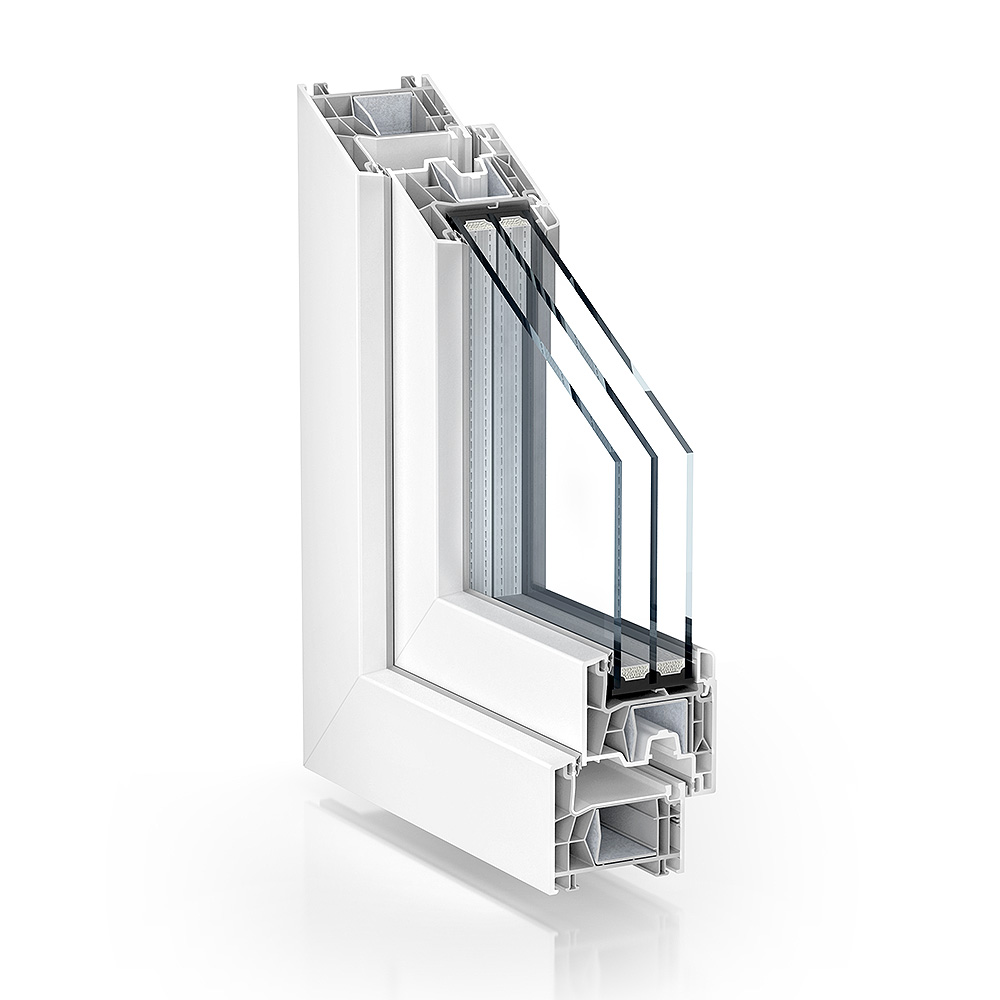 The KÖMMERLING 76 double seal system is such an innovative design that it can take modern triple or special functional glazing with glass up to 50 mm thick. Thanks to intelligent fastening technology, professional installation is fast, clean and effortless. Replacing old windows with new modern KÖMMERLING 76 double seal systems could not be easier.
PremiPlan Plus
This threshold system is also based on a standard threshold. Using special additional parts and bed profiles made of structural material, the sill is installed on the ground of zero millimeters on the inside and outside. EVALON-coated connection angles and stainless steel connection plates, specially designed for the system, enable professional connection of flexible waterproofing panels and installation of water channels.
The parallel retractable floor seal is a major component of the multi-stage and continuous sealing concept that achieves maximum results using specially developed structured parts. The modular design of the system enables efficient production and installation.