Glazing / glazing balconies basically should not be too complicated a job. Either way, he's not too cheap to play with. In order to get an ideally used space and experience real pleasure while staying in it, it is necessary to plan "what and how" well.
You should keep in mind that the balcony is exposed to external influences. Of course, keep in mind that if you live in an apartment, it is quite possible that the cigarette smoke that your neighbor lit comes right into your room. Remember that the balcony is also subject to various species of birds that often leave your balcony in an unenviable dirty condition.
For all these reasons, people often resort to closing the balcony , either by the traditional method of masonry with openings for ordinary windows or by the always better and more beautiful option, glazing or glazing of balconies.
Why do balcony glazing / glazing?
Glazed balcony is your second living room
A glazed balcony provides extra space for your home, adding a place to relax. Glass protects the balcony from wind, rain and snow, so the balcony remains a clean and comfortable place to spend time. Glass also protects against noise, for example street noise is reduced by half. The glazed balcony gets new life.
Junior ECO glazing system
Junior ECO sistem glazing > sliding-folding system intended primarily for closing the balcony from external influences such as wind, rain and dust. The system does not have vertical profiles and fits completely, which gives the functionality of an open balcony, and when necessary, the system allows you to close it in a few strokes.
Transparent PVC or magnetic gaskets between the panes ensure that & nbsp; Junior ECO remains waterproof and allows you to enjoy your balcony regardless of the weather. The Junior ECO system consists of aluminum profiles and accessories that are designed to withstand weathering for extended periods of time.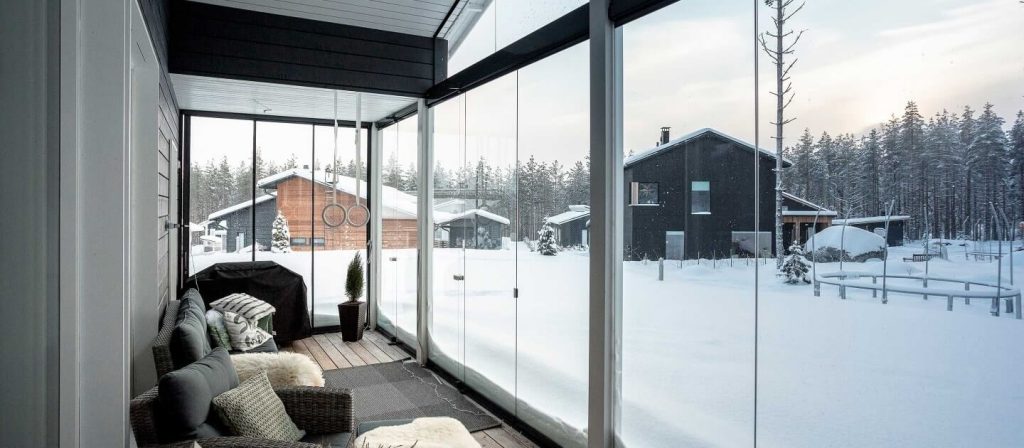 The advantage of this system is the leveling profile, which corrects unevenness on the ceiling ± 18 mm, which facilitates installation. If you have a balcony that is at an angle, this is not a problem either, because we offer system solutions for angles of 90 ° degrees, and even in that case the possibility of opening the system completely remains, without vertical bars. For Junior ECO we use laminated or safety (elbow) glass 8 mm thick, and the color of the aluminum profiles is Elkosirana SO (Silver.)
Easy to use, safe and robust
Junior ECO sistem glazing of balconies is a balcony system with sliding glass panes without vertical profiles. fits well for both new and old and renovated buildings.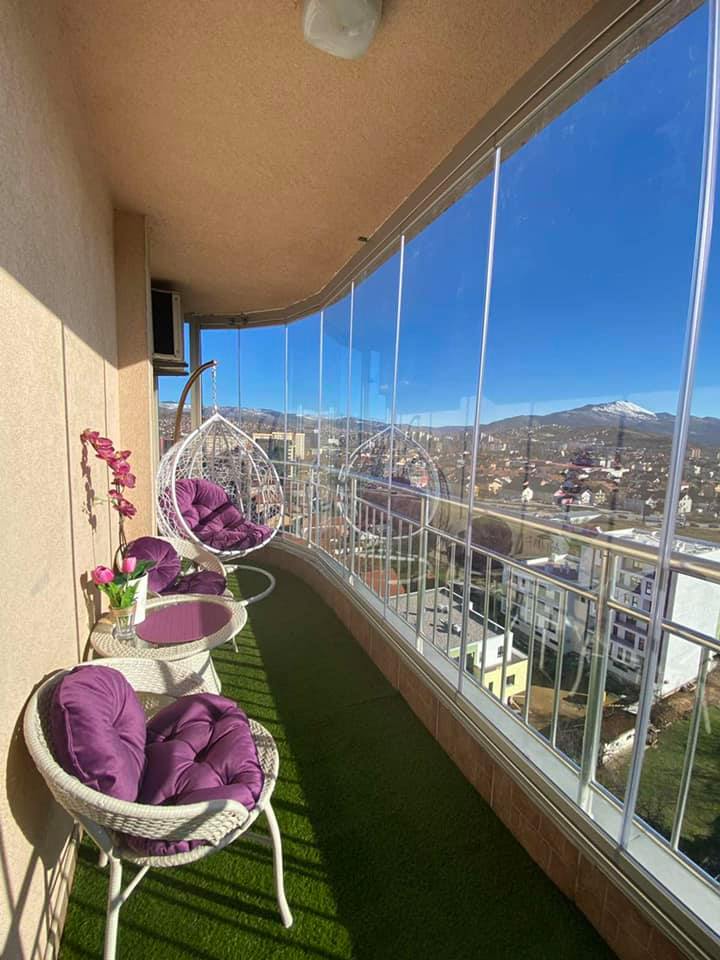 Easy to fully open and close, wash and maintain
Junior ECO sistema zaklakljivanja balkona move in one plane. When opening and closing the windows, they move between the upper and lower sliding guides. The glass windows are opened one by one by sliding to the side wall of the balcony, so that the entire glazing opens. This allows easy washing of the outside of the glass panes.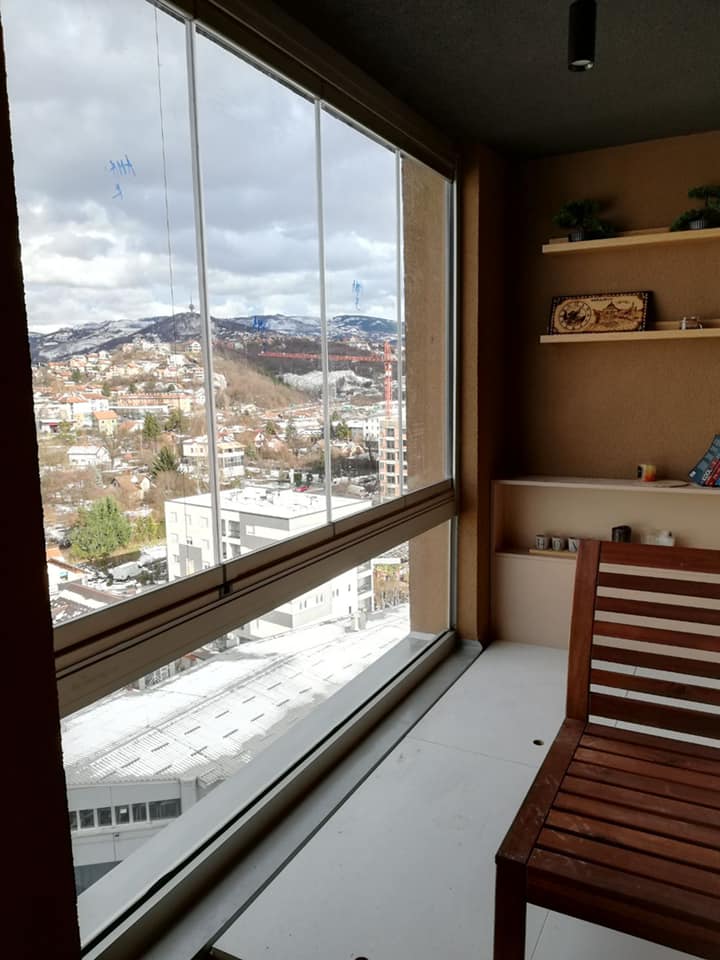 Want to glaze / glaze a balcony? We are the right address for you!
If you have decided to glazing of balconies, Boomerang is the right address for you. Behind us are a large number of successfully implemented projects, many satisfied clients and, of course, extra affordable prices.
Contact us at the phone numbers: 035-215-854, 061-959-786, via e-mail: info@bumerang.ba or via the contact form on our website .